by Caitlin H.
October 24, 2022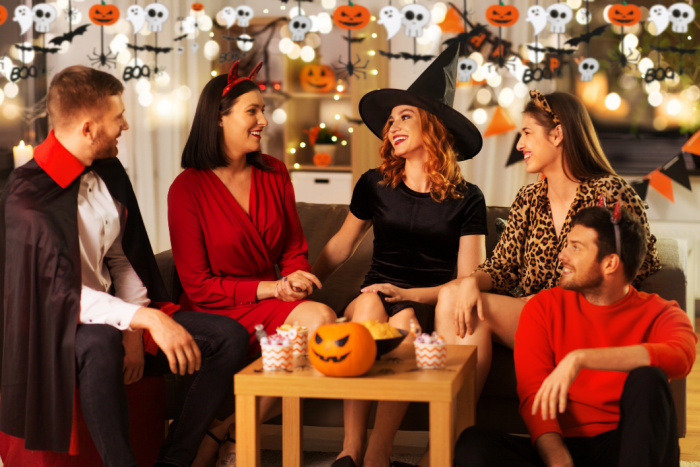 Halloween is a fun time for everyone, but it can be hard for those of us on a keto diet to resist the candy, unhealthy foods, and all those baked goods that have been sitting around this time of year.
Thankfully, just because you're living low-carb doesn't mean you can't enjoy yourself. And with this list of keto-friendly, Halloween-themed snacks, you can throw a fabulous costume party that your friends and loved ones won't soon forget.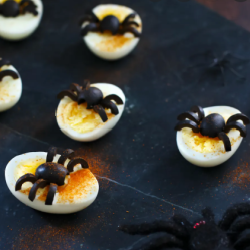 1) Eggy Spider
Eggs are a major part of any keto diet. You can also use them to make a very simple – but very creative! – Halloween Appetizer. All you have to do is gather some hard-boiled eggs, black olives, and some paprika to make these spooky egg spiders that look ready to jump off the table!
Recipe courtesy Diet Doctor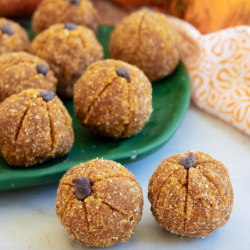 2) Nut Butter Pumpkin
You've probably heard of or even tried making fat bombs before. After all, they are the quintessential keto treat. These little numbers are a quick and easy Halloween treat packed with protein and that pumpkin spice flavor you love without all the added sugar.
Recipe Courtesy Perfect Keto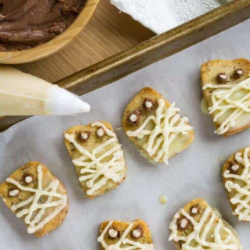 3) Low-Carb Mummy Cookies
Almond and coconut flour combined with a sweetener make delicious shortbread cookies that you can decorate like a mummy using chocolate and vanilla frosting. These little guys taste great and add the perfect sweet, festive flavor you're looking for!
Recipe courtesy Keto Connect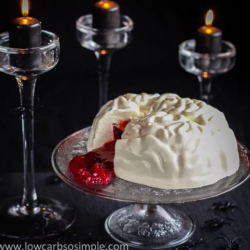 4) brains, bloody brains
You'll have to plan ahead to make this gruesome-looking dish, but it will be worth it when your party guests cut into the gelatin and see "blood" (don't worry, it's just strawberry jam). Place this spine-chilling dish in the center of the table and sit back to enjoy the screams.
Recipe Courtesy Low Carb Simple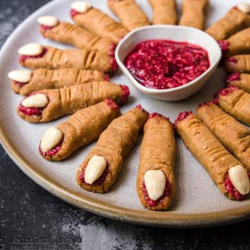 5) Monster Fingers
The dough in this recipe is easy to thaw and shape, which means you can easily mold them into awesome monster fingers. Use raspberry or strawberry jam and almonds for bloody nails, and voila! You have yourself a memorable (and delicious!) Halloween treat.
Recipe Courtesy The Keto Diet App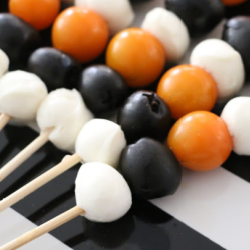 6) Halloween Antipasto Skewers
Take advantage of foods that showcase Halloween's theme colors by making these simple, festive antipasto skewers. All you have to do is whip up this striking, party-friendly appetizer of orange sunburst tomatoes, pearl-sized mozzarella balls, and swirled black olives on skewered sticks.
Recipe Courtesy A Calo Chick Life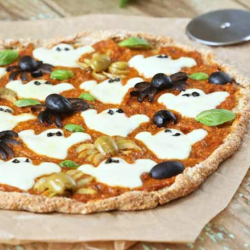 7) Halloween Keto Pizza
This keto pizza can easily be the star of the table and a filling main course for all your party guests. It's made with a grain-free crust and uses mozzarella slices, olives, and basil for the ghosts and spiders decorations!
Recipe Courtesy The Keto Diet App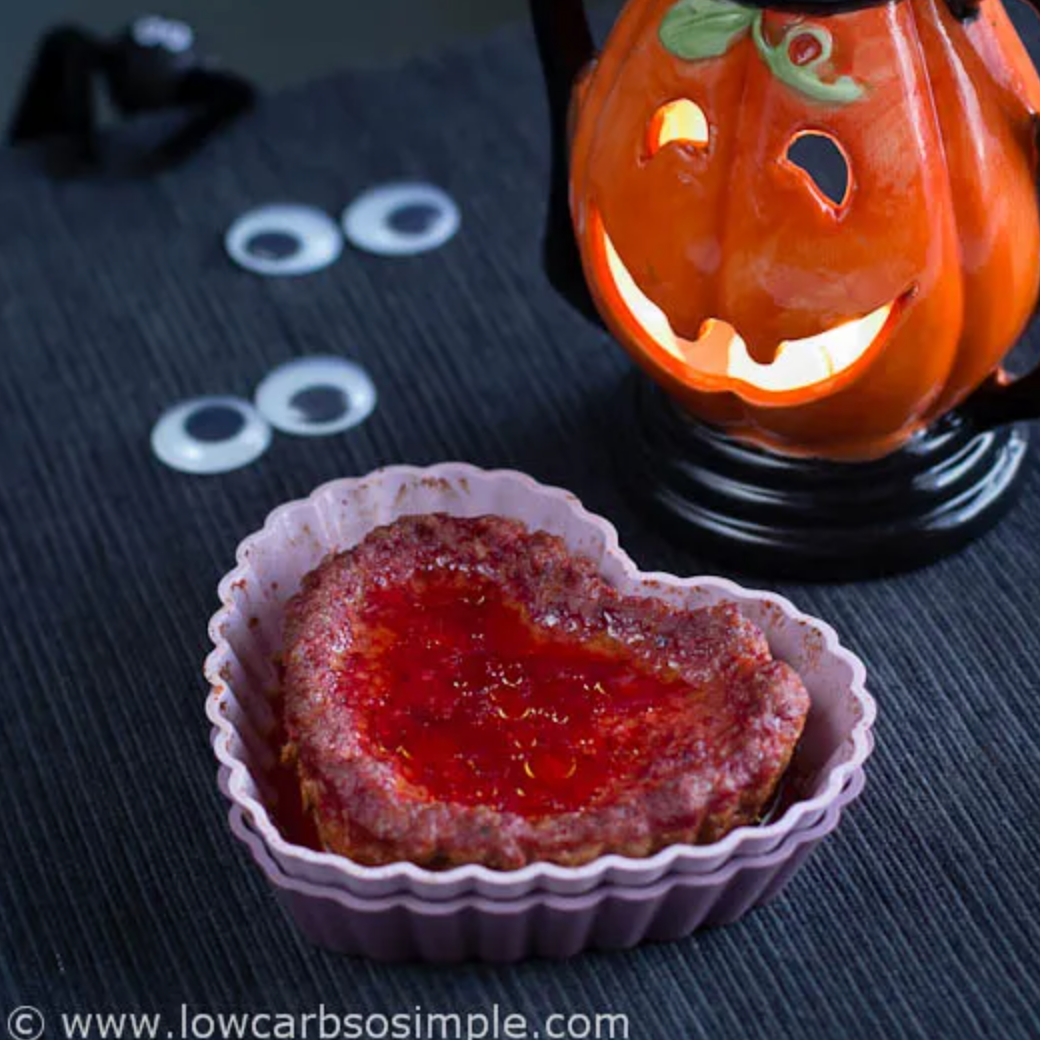 8) Bleeding Heart
Savory and scream-worthy, these unique bleeding hearts are super easy to make and make for excellent table entertainment. Plus, they're packed with protein and nutrients that are essential for rounding out any keto diet-friendly Halloween table.
Recipe courtesy Low Carb So Simple
,
Author: Caitlin H
Diet-to-Go Community Manager
Caitlin is the Diet-to-Go Community Manager and an avid runner. She is passionate about connecting with others online and maintaining a healthy, active lifestyle. She believes that moderation is key, and that people will have the most success losing weight if they engage in common sense healthy eating and fitness.
Recipes & Kitchen Tips