by Caitlin H.
September 19, 2022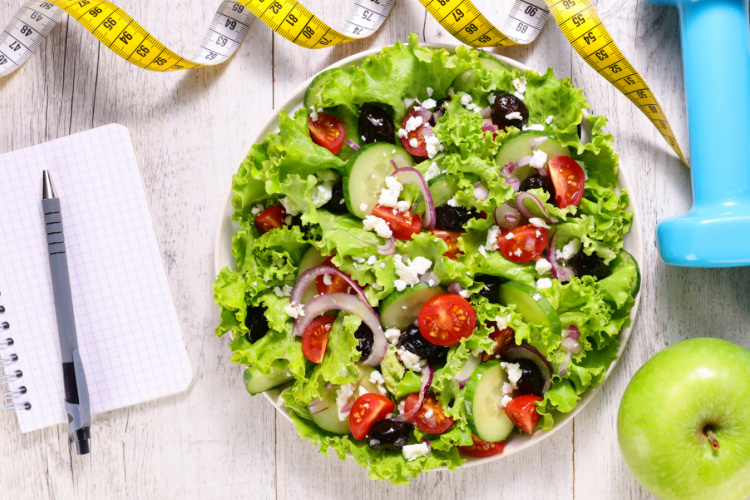 You know that it is very important to take a healthy diet to lose weight. You know this means you're going to have to make some real changes, and you're ready.
So you might want to start your online research and scour the thousands of websites that cover that topic. You look at all kinds of things that you hope might work: the keto diet, the Mediterranean diet, the low-calorie diet, you name it.
That's all well and good, and you can have some success with any number of diets. But here's the thing: Losing weight isn't about trying the latest and greatest thing. It's all about finding what works for you and setting yourself up for success by making sure that your weight loss journey won't be a wash. Here are five ways to do just that!
Losing weight takes time, patience, persistence and consistency. There's no point starting if you're not sure you're ready to do it, mean it and stick with it. Search your heart and mind before embarking on your journey to ensure that you will keep moving forward no matter how challenging it may be.
Setting small, measurable goals and milestones that you can mark along the way are key to reaching the end. For example, if you want to lose 50 pounds, set a smaller goal of losing 10 pounds within the first two months. When you reach that small goal, celebrate! Then, set the next one. Remember, each small success brings you one step closer to the championship. Keep your eyes on the prize.
Your friends, family, and loved ones can (and should!) be your biggest allies. Tell them about your plan from the start. Then, share your successes with them every step of the way. Having a support system to celebrate with you is a great way to create positive reinforcement and keep you going strong!
Completely restricting yourself from eating whatever you enjoy is a recipe for failure. For example, if you absolutely love bread, the keto diet probably isn't for you. If you're a big fan of meat, a diet that focuses mostly on vegetarianism might not be going so well. Instead, choose a diet that includes smaller amounts or healthier versions of the foods you enjoy most.
Whether you want to try keto, low-calorie portion control, or vegetarianism, you can make things easier on yourself by choosing a meal service that delivers your meals to your doorstep. We feature meal plans for the most popular diets out there. Epicurious has rated our food No. 1 for taste when compared to leading competitors, ensuring you'll love everything you eat. Plus, our five-week menu rotation keeps things interesting and fresh so you don't get bored. View our menu and get started today!
,
Author: Caitlin H
Diet-to-Go Community Manager
Caitlin is the Diet-to-Go Community Manager and an avid runner. She is passionate about connecting with others online and maintaining a healthy, active lifestyle. She believes that moderation is key, and that people will have the most success in losing weight if they engage in common sense healthy eating and fitness.
lifestyle/fitness