Playing with fun food is our favorite way to craft! These Owl Rice Cakes are easy to prepare and make and are a deliciously balanced and healthy snack!
Easy and Fun Healthy Snack Ideas
When craft time can double as snack time, kids can not only express their creativity, but are excited to eat what they make. Which is why we love this owl breakfast! One of the very first blog posts I wrote – years ago! – An owl's breakfast was included. And I still think it's fun to fake it! But how can you not make owls when they are so simple and so cute.
Feeding snacks is second nature to our babies.. their little tummies and growing bodies are always hungry! However, sometimes, a snack can satisfy kids' hunger for a moment, only to leave them hungry an hour later. The key is not just to look at the amount of a snack, but also what the snacks are made of. A snack that satisfies you in the moment but will last for several hours afterward will be a combination of fiber (for volume), fat (for satisfaction), carbs (for energy), and protein (for building). When all of these are present at breakfast, I can guarantee those kids will be satisfied. These owl rice cakes fit the bill.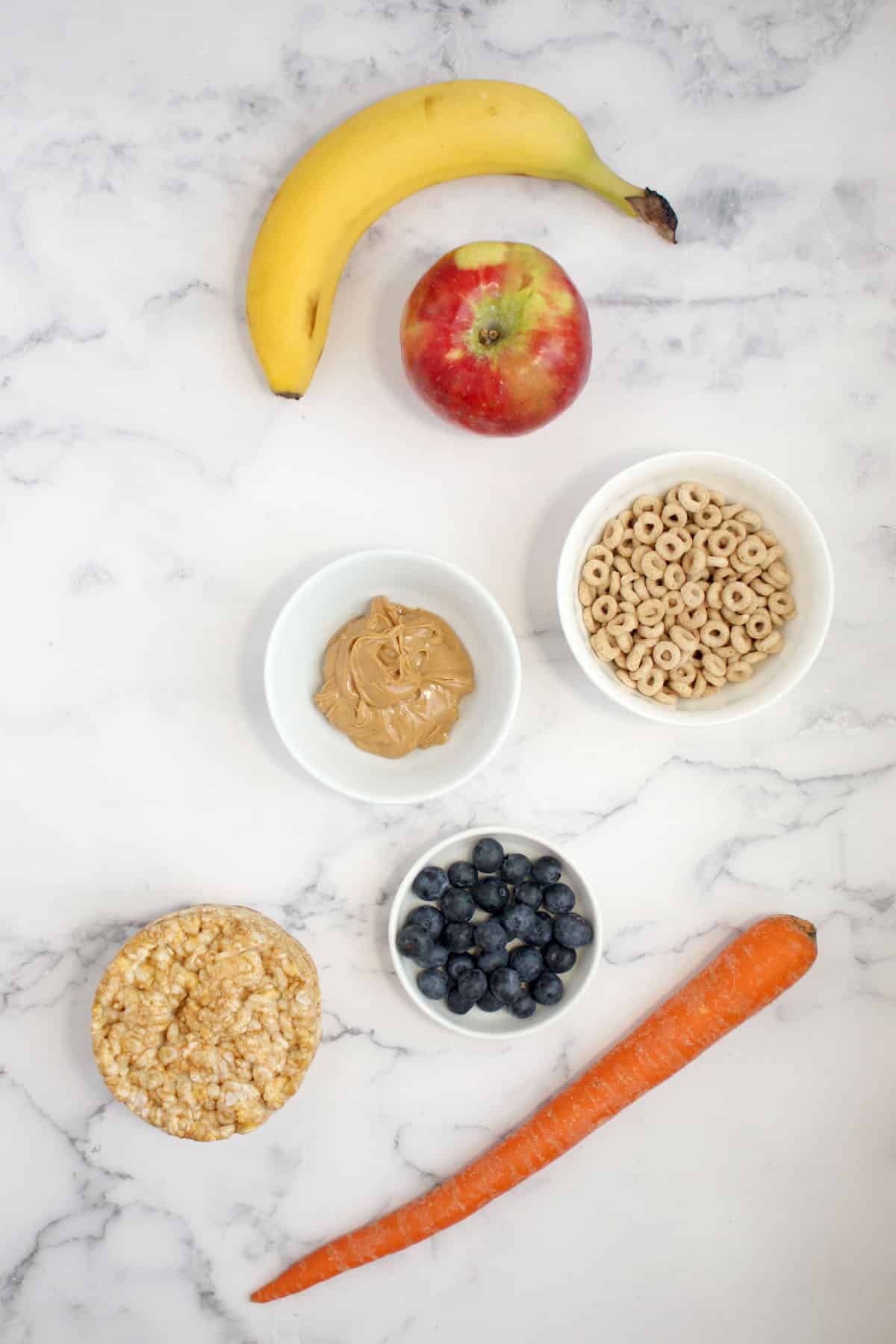 Ingredients for making Owl Rice Cake:
rice cakesRice cakes are low in calories and fat, and a good source of complex carbohydrates. Make sure you get the plain rice cake.
bananaBananas are a good energy source and also provide potassium, fiber, vitamins and nutrients.
peanut butterPeanut butter can be a good source of protein and healthy fat. Choose a natural peanut butter that doesn't contain added fat and sugar.
blue berries– Blueberries are considered a 'superfood' for a reason.. they are packed with nutrients and antioxidants!
appleApples are a good source of nutrients and dietary fiber, and are rich in antioxidants.
CarrotCarrots are a good source of fiber, vitamin A and beta-carotene.
CheeriosCheerios are made from whole grain oats, which are a good source of dietary fiber, vitamins and minerals.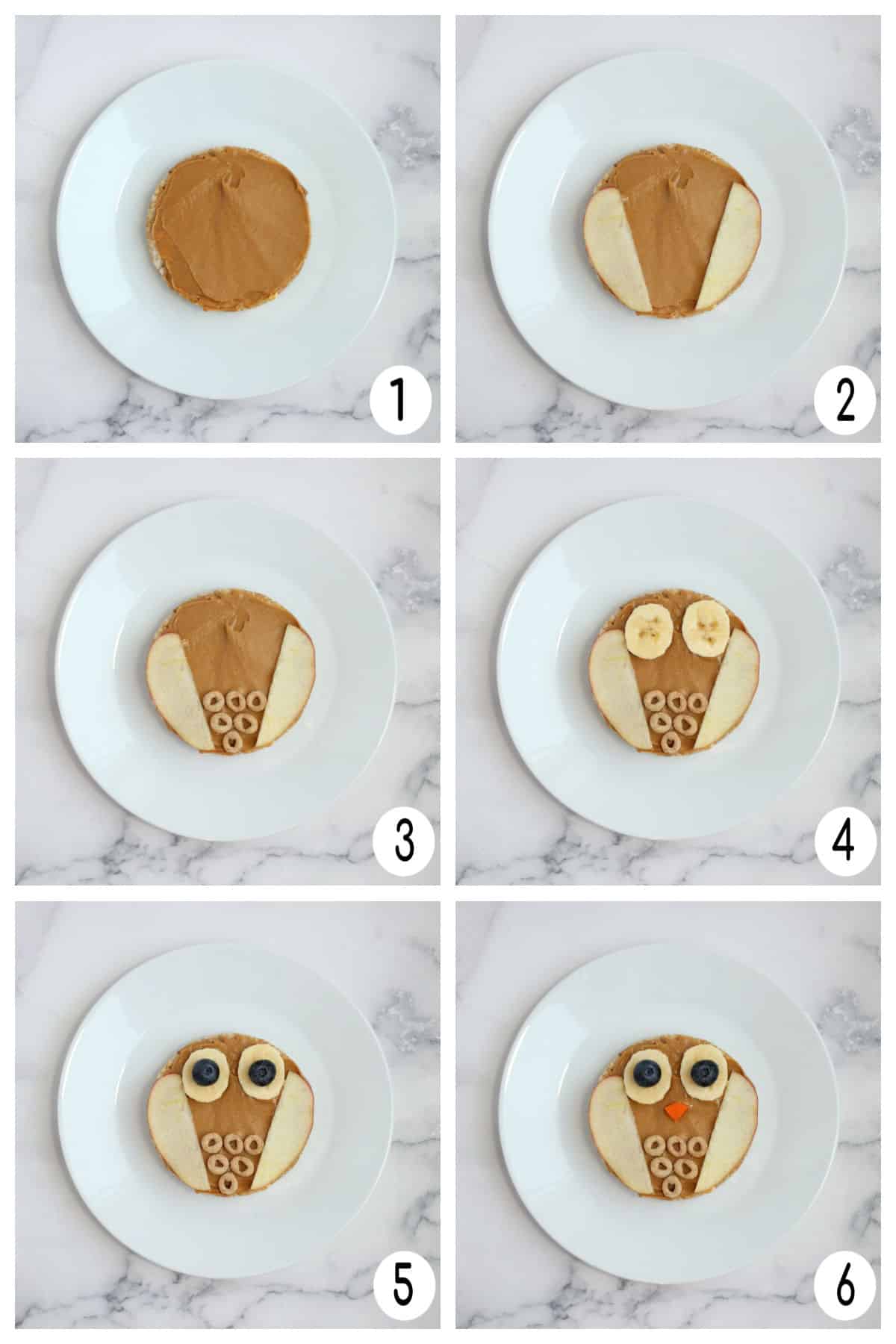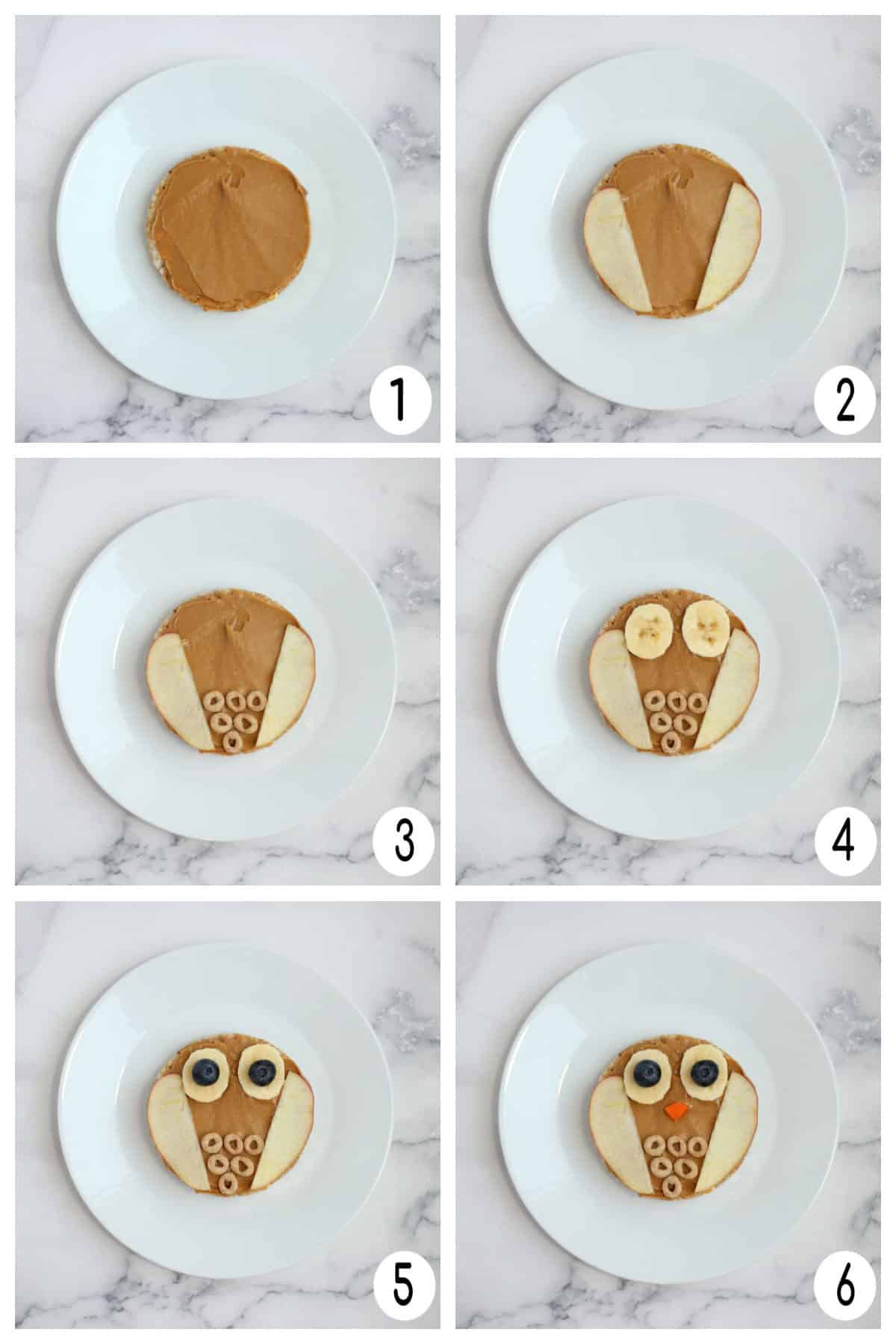 How to make Owl Rice Cake:
piece Your apple and banana.
Spread Your rice cakes with peanut butter.
Above Top with sliced ​​apples for the wings of your owl.
add Cheerios to resemble wings.
Location Banana pieces for the eyes. Use peanut butter to adhere blueberries to center of banana slices.
Cutting Add your carrots, cut into small triangles to resemble a beak, to your owl rice cakes.
service tax Your Owl Rice Cakes with Extra Carrots, Apples, Blueberries, and Bananas.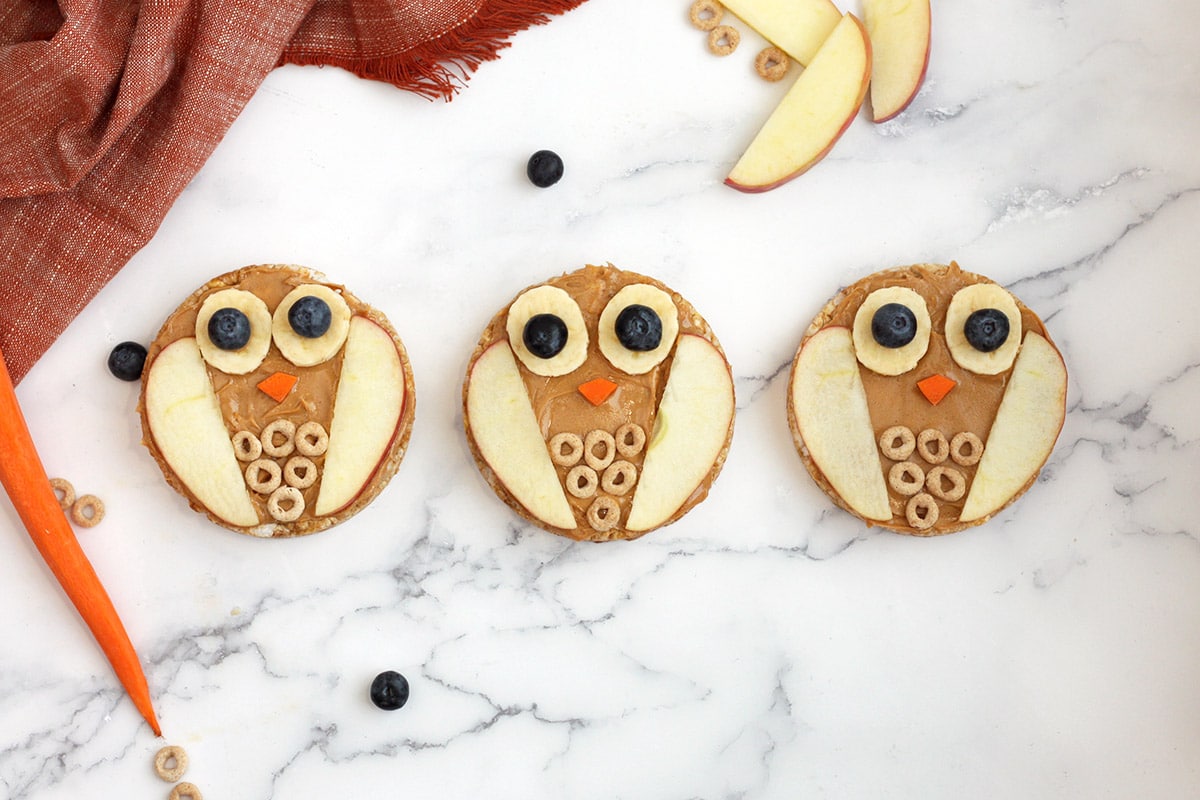 More healthy breakfast ideas for kids: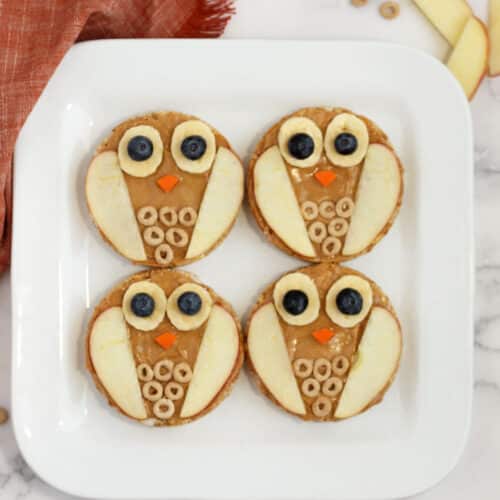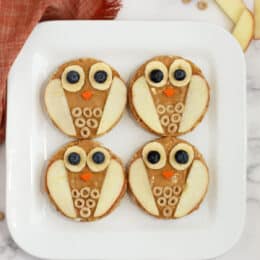 4

each

Rice Cakes, Brown Rice, Plain

1

medium

banana

4

tablespoon

Peanut Butter, All Natural

1

cup

blue berries

1

medium

apple

1

medium

Carrot

1

cup

cereal, Cheerios
Lay out the rice cakes on a baking sheet (this will keep the mess in one area).

Cut the bananas and keep them aside.

Spread peanut butter on top of each rice cake and then place 2 banana slices on top of each rice cake. This will serve as the eyes of your owl. Apply a dollop of peanut butter to the center of the owl's eyes and add blueberries for the iris.

Cut the apples in half and then cut the halves into very thin wedges (1/8 inch thick). Place 2 on each rice cake, (peeled sides out) to serve as owl wings.

Peel the carrots and cut them thinly. Using 4 slices, cut into triangles for nose.

Finally, add some Cheerios for wings between the wings.
Calories: 234kcal , Carbohydrates: 36Yes , Protein: 6Yes , thick: 9Yes , Saturated fat: 2Yes , Sodium: 117milligrams , Fiber: 5Yes , sugar: 15Yes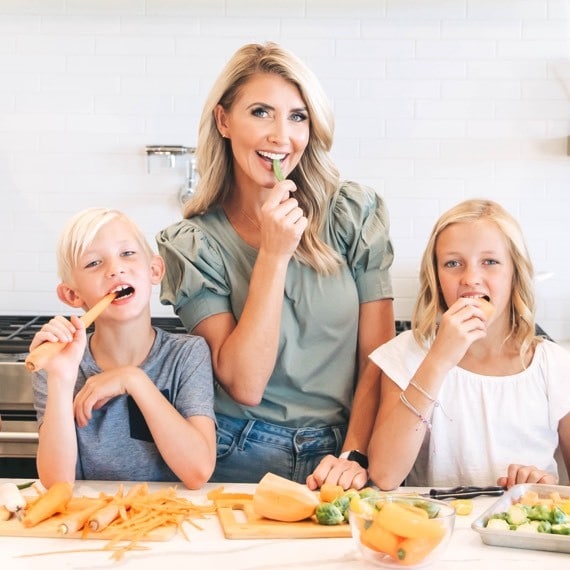 Natalie Monson
I am a registered dietitian, mother of 4, foodie and a strong advocate of healthy habits. Here you'll find tons of delicious recipes filled with fruits and vegetables, tips for getting your kids to eat better and become healthier eaters, and lots of resources for feeding your family.
Learn more about Natalie